Have a Plumbing Emergency?
Our plumbers are here to take care of your emergency plumbing issues including burst washing machine hoses, kitchen and bathroom plumbing clogs, broken water heaters, overflowing toilets, sewer line stoppages and more. If you see signs of a backed-up toilet, it's best to call before the problem gets worse. With the best plumbing service in the Greater Sacramento, East Bay area, San Jose-Milpitas, and Stockton-Merced-Modesto areas we can repair any plumbing emergency your home or business has.
Do you have a plumbing emergency? We never charge extra for nights, weekends, or holiday's. We are usually to your door within an hour. We are your local area affordable emergency plumbers.
What You Can Do in the Event of a Plumbing Emergency
Should you be faced with a plumbing emergency, there are a few steps that you can take. These will depend upon the nature of the emergency. If you have a burst pipe, you will want to make your way to your water shut-off valves. It is important that you know exactly where these valves are so that you are not trying to locate them when disaster strikes.
Because plumbing urgently needs repair after a problem is detected. We have 24-Hour Emergency plumbing repair technicians can be there within the hour after your call. Our technicians are dedicated to providing you with professional, immediate, and efficient repairs.
We take our job seriously. We will usually be at your door in 60 minutes or less because we know that your time is valuable. Your plumbing issue is our top priority, and we want to make sure that you are 100% satisfied with our work.
If you experiencing a plumbing emergency Preferred Plumbing & Drain is your trusted Greater Sacramento, East Bay area, San Jose-Milpitas, and Stockton-Merced-Modesto emergency plumbers. We understand the type of trouble that plumbing emergencies can lead to. That is why we take every step possible to make ourselves available to our valued customers all day, every day. When you discover a plumbing emergency in your home or business, don't fret about what time the office opens. Instead, schedule prompt emergency plumbing services with a member of our team.
When do I need to call an Emergency Plumber?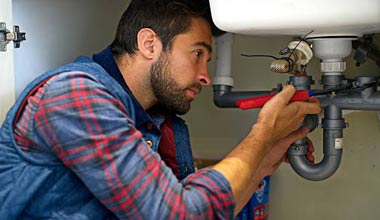 Tell Us About Your Plumbing Issue
Our plumbers are experienced, trained, licensed and insured. Plumbing professionals at the right price and fast service. We guarantee it.
Review Real Customer Feedback On: